PROVIDING WITH TOP-NOTCH RESIDENTIAL ROOFING SERVICES
California Roofing Install & Repair provides solutions to all residential home improvement concerns, from choosing the right roofing material for your home and deciding which gutters are best to install, to helping you breathe some life back into your kitchen or master bath. We are also proud to be certified by one of the top building material companies, Certainteed.
Our Residential Roofing installation and replacement services include a commitment to all areas of your roof and roofing materials, including leak barriers, deck protection, ridge cap shingles, proper ventilation, and starter strip shingle. There are many signs your roof may need replacing, such as leaks, curling, and missing shingles, age, energy inefficiency, and more. From re-roofing to repairs and roof replacement, our team brings many years of experience to residential roofing projects of all kinds.
With our Roofing and Installation Satisfaction Guarantee, our clients can remain confident that their roof is being repaired by qualified, highly trained roofing contractors who have years of experience under their belts.
We Do Our Work with Professionalism in Mind - The best thing about hiring us as your residential roofing contractor is that we always keep in mind professionalism to deliver satisfaction and peace of mind to our clients.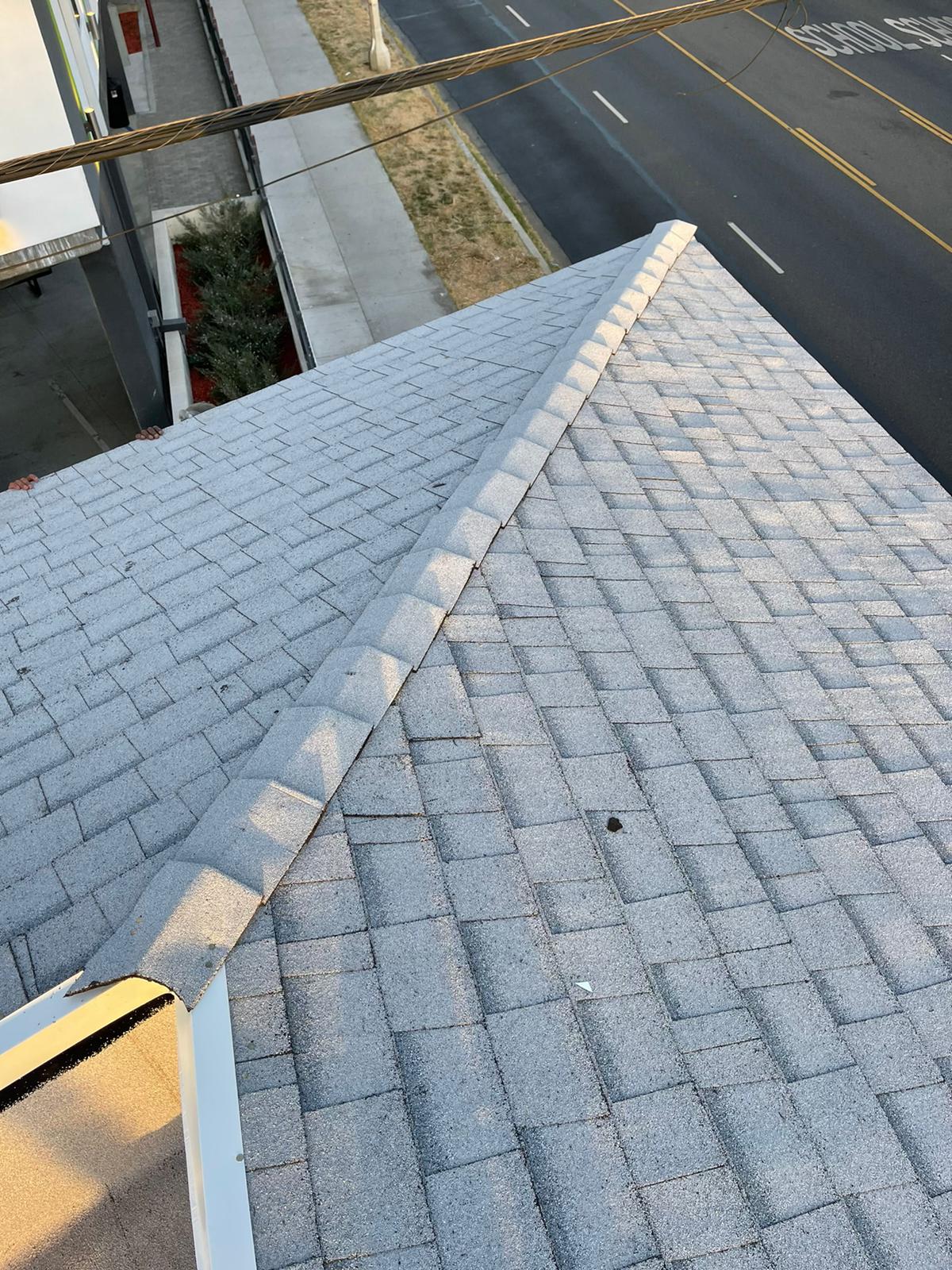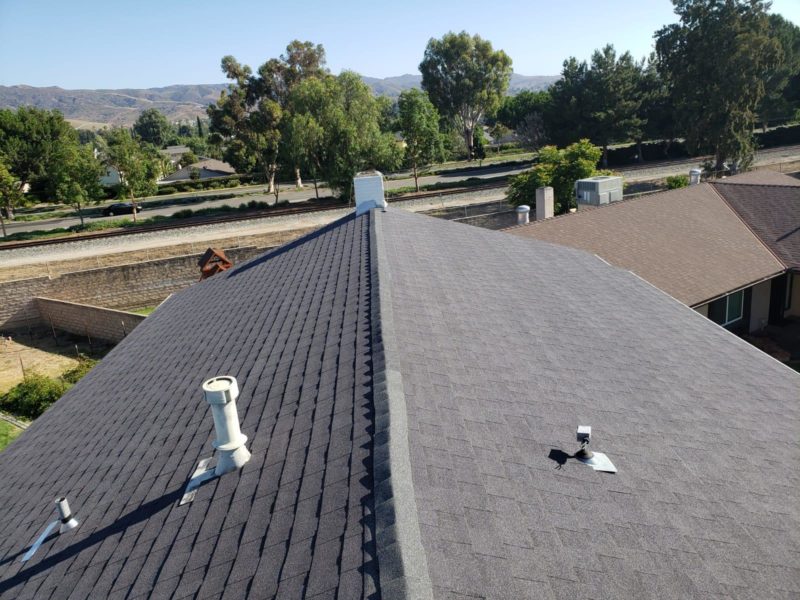 The residential roofing services we offer include:
General Roofing
Roof Inspections
Roof Repair
Re-roofing
Roof Installation
Shingles Installation
Protective Roof Coating Installation
If your repair is an emergency, we will arrange for a roofing team to come to your residence and assess the damage / begin the repair as soon as possible. Our experienced roofing professionals will perform a free inspection of your roof and provide you a detailed report of the roof conditions.
HOW DO I KNOW IF I NEED A RESIDENTIAL ROOF REPAIR OR REPLACEMENT?
Residential roofs are designed to brace the elements for many years, but they only last for so long — with quality peaking around 12 years or so for a good roof. Even the best-kept of roofs will eventually take damage and need replacing. Depending on what roof material you have, you'll start to see some telltale signs of when your roof might be ready for a repair or replacement:
Curled, cracked, or missing shingles
Faded or discolored shingles
Granule loss from shingles found in your gutter systems
Cracks or holes in your roof
Peeling or blistering paint, which could be a sign of poor roof ventilation
A sagging roof
Water leaks
If your roof has any or all of these symptoms, it's about time you give it some love.
BUILDING YOUR ROOF WITH US
Innovative Roofing Systems
Why Us?
We know that your property value is priceless and we focus on determining what affects it. As simple as a visible enemy till the main causative factor of your restlessness. Nowadays, water damage restoration can be avoided as long as all necessary measures were taken on time.
At California Roofing Install and Repair we have more than 35 years working in offering quality and qualified service. Because It is not just about tools and the equipment but professionals who have the experience to solve effectively and efficiently, always focused especially on client's satisfaction. Prevention will be always an investment determinant factor to reduce the risk level and our commitment is our best introduction letter.
Our roofing experts assess your situation and offer you the best solution available, using the latest information on the condition of your roof, weather conditions, and other factors. Our expertise and experience mean that our roofing services are the only ones in the country with extensive roofing specialties that ensure you get the roof you want and deserve when you call.
Finally, our reputation is due to the guarantee we give to our clients with results in record time and affordable prices.
.I am writing this review for every building owner out there that is looking for a reliable commercial roofing company.  I highly recommend them because of their innovation, great follow-through communication, and kindness.  We were also very impressed with their guarantee! A hard-working crew with very competitive prices.

I hired California Roofing Install and Repair for a full roofing replacement. They removed my old crappy roof and did a new roof installation in just four weeks! They are professional workers, they charged me exactly what we had initially agreed on and were very friendly with my roommates. They also did some siding replacement to prevent future problems. Best roofing service in L.A!

They installed a brand new roof in my grandmother's house because it was an old leaking roof. They are professional workers, they even cleaned up after themselves as well as making it appear there was never ever any type of infiltrations in the first place. These guys do a remarkable job. They even took care of the wood exterior siding where the infiltrations had been and gave me some really good advice on how to prevent it. Ideal roofing service!
---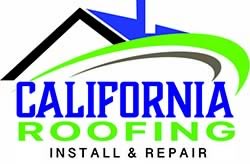 ---
---
---
Address: 7006 amigo ave reseda 91335
Phone: +1 (818) 415-3823
E-mail: caroofinginstall@gmail.com
License Number - 1072630
We are committed to superior
quality and results.
REQUEST A "NO OBLIGATION" FREE ESTIMATE